18 Jul 2019
Ravel – Pavane pour une infant défunte ("Pavane for a Dead Princess")
Performance time: 6 minutes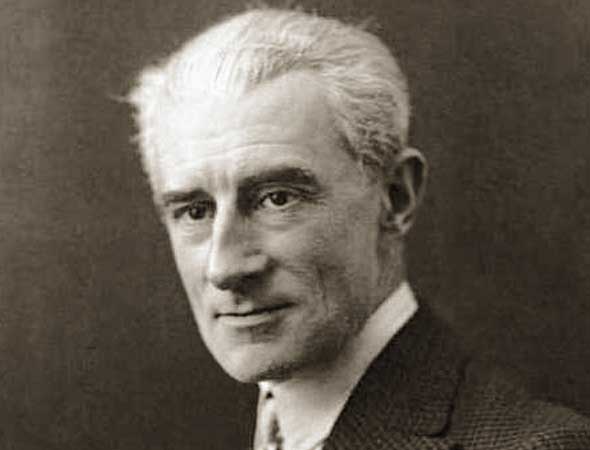 If you know the paintings of the great Spanish artist Diego Velázquez, picture his magnificent oil "Las Meninas," considered one of the greatest artworks ever created. Dating from 1656, this enigmatic composition shows the interior a large room in the Royal Alcazar palace in Madrid during the reign of King Philip IV. After hearing Ravel's shimmering Pavane, ask yourself: was it inspired by Velàzquez? As Ravel himself noted, "[It] is not a funeral lament for a dead child, but rather an evocation of a pavane that might have been danced by such a little princess as painted by Velàzquez." But for generations of spellbound listeners, it is much more. Melancholy and magical and ethereally beautiful, it transports us into a royal court of the past.
The title of Velàquez's work refers to ladies-in-waiting, but the composition includes various figures in a dark room. As in Ravel's Pavane, it seems to echo with beauty and history, and we discern royal splendor, melancholy, and the light of art as consolation. There is even an infanta in both: in the painting, she is King Philip's daughter Margaret Theresa, who gazes provocatively from the canvas. Does she know, as we can see in her depiction, that her growth is stunted and she will probably never reach adult stature?
The Pavane is a relatively early work, originally composed for solo piano in 1899, when Ravel was studying with Gabriel Fauré at the Paris Conservatoire. Though Ravel's antique-style miniature does not memorialize a specific princess, he loved Spanish culture and almost surely knew this painting, and intended his Pavane in 1899 as a slow dance. Young Margaret Theresa, in Velàzquez's depiction, is gowned as if for a ball. Tempo is always an issue with Ravel; here, the Pavane's slow pace fosters a sense of gradual recollection.
Tags