01 Jul 2019
Q & A

Capathia Jenkins
When did you first become interested in performing on Broadway?
I always knew I wanted to sing from when I was very little, but theatre and specifically Broadway came much later. I was cast as 'Effie White' in a national tour of 'Dreamgirls' and loved it. I was bit by the theatre bug, and it wasn't long after that experience I set my sights on Broadway. My Broadway debut was 'The Civil War' in 1999.
How has Aretha Franklin influenced you as a musical artist?
Aretha was always playing in my house while growing up; she was part of the soundtrack to my life. She was soulful but steeped in her gospel roots- I grew up in the church too, and that stuff never leaves you. As a young singer, I tried to emulate her, and then once I got my footing in my style, I was able to learn how to always stay true to my roots. She was a master at that.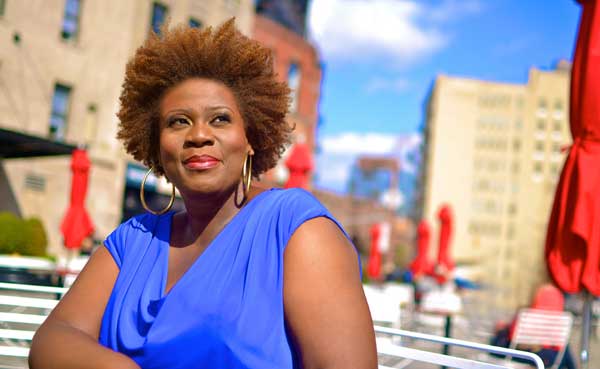 What were some of your best memories of performing with the Utah Symphony?
When I think of performing with the Utah Symphony, a smile comes across my face. The outdoor venues are beautiful, and the energy of the audiences are infectious. I love the players in the orchestra because I can look back at any time and always get a smile. I just love that.
Which Aretha Franklin song is your favorite to perform and why?
This is a hard question because she has such a varied catalog- 'Respect' is fun because it's so recognizable and folks sing along. 'Natural Woman' because it's good storytelling and universally sexy. Anything Gospel because this is where it all began. OK, I cheated a bit, but I couldn't just name one.
What do you look back on as the turning point in your career?
It was during my second Broadway show, 'The Look Of Love'- I found myself being nervous all the time, from the time I woke in the morning until I went to sleep at night. I realized that I was trying to be perfect. People had always remarked 'how beautiful my voice is' and along the way I'd internalized this and subconsciously I felt that every time I opened my mouth to sing it had to be this pristine, perfect tone. One night on stage, I was so nervous, and just as I was to start singing my mouth went dry, and I could not get moisture, so I had to almost speak in rhythm. I came off stage, and everyone was asking, 'are you alright'? I don't know what happened. I went out for the next song, and all was well. This taught me the power of my thoughts, and it also taught me that no matter how 'bad' I think I sounded it was all ok in the end, I didn't die, and the show went on. From this time on, I learned not to strive for perfection but to operate in the space of excellence. It changed my life- I work hard, learn my music so I can be in pure joy on stage.
What do you enjoy doing in your spare time?
 Spending time with my husband makes me happy. I love to take walks. I love to read, and I love 'words with friends.'
Tags