19 Jul 2019
Mozart – Divertimento for Strings in D Major, K. 136
Performance time: 13 minutes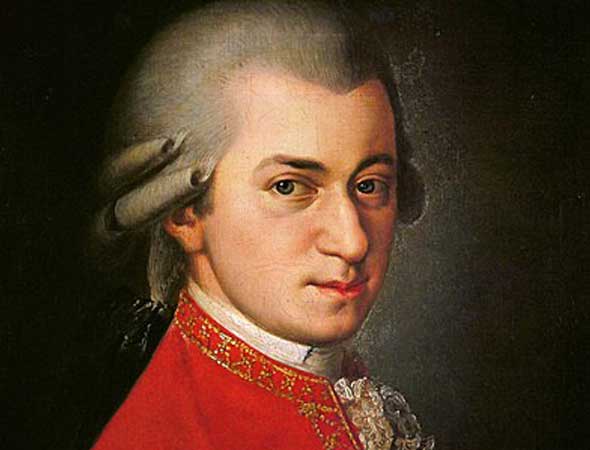 Notturno? Divertimento? Serenade? Sinfonia concertante? All of these designations refer to loosely structured instrumental works composed purely to entertain, and if Mozart had some means of distinguishing one classification from another, we don't know what it was. The titles notturno and serenade suggest pieces associated with the nighttime hours, as in Eine kleine Nachtmusik. But even in Mozart's day, that work, labeled a serenata notturno, was not reserved for evening-only performance.
For Mozart, incidental pieces such as these were perhaps the most reliable way to earn a quick fee; with his gift for pleasing melody and masterly orchestration, he could produced them with ease while working on more demanding projects. Generally, they were scored for a chamber orchestra or an ensemble of strings or woodwinds. As a teenager living with his parents in Salzburg, Mozart had already composed a number of these entertainments that surpassed the best examples by composers who were far older. He composed this divertimento along with two other similar works early 1772, before his sixteenth birthday. By that date he was composing fully mature works, and had already been awarded the papal Order of the Golden Spur (1770) and had been received with honors by the most prestigious musical circles in Milan (1771).  But he was hankering to prove himself with a Major opera, and his hugely elaborate rom-com La finta giardiniera (1774) was just over the horizon.
The D Major divertimento stands on its own as a musical entertainment, and it has remained popular almost without interruption since Mozart wrote it. The work amply demonstrates why Mozart's divertimenti were so admired even in his own lifetime. It is delightful, but hardly trivial. In fact, in its sound and structure, some chamber enthusiasts hear more than just a loosely structured divertimento: They hear a scaled-up string quartet, with all of that form's tightness and elegance of utterance. Over the years, it has been played as a quartet, with two violins, viola and cello, as per the norm, with the first violin dispatching the runs of sixteenth-notes as a solo voice in the first movement. Just knowing of this convention makes us more appreciative of the virtuoso demands that Mozart's string writing places upon orchestral players here. (He was a superb violinist in his own right.) It's not your usual divertimento, if there is such a thing.
In structure, the divertimento retains elements of sonata allegro form. A vibrant opening allegro movement is traditional in the development of its themes, even modulating briefly into a minor key, but always with a light touch. The second movement, a stately andante, is our gateway to a finale that returns to traditional sonata form. This movement offers counterpoint that is skillfully rendered, but as always, with Mozart, the result is effortlessly pleasurable.
Tags