11 Jul 2019
10 Utah Symphony rock stars featured in Deer Valley Music Festival community pop ups
by Josie Wilkinson
For 16 years, Park City and Summit County have become our summer home for the Deer Valley® Music Festival. As a way to thank the residents of this beautiful mountain town, the Utah Symphony provides community pop-up concerts for the public to enjoy—most of them free of charge. These family-friendly events feature the talented musicians of the Utah Symphony and members of the Utah Symphony Youth Guild, all of whom bring their own unique style and musical personality to the stage! This summer, 10 Utah Symphony orchestra members will be popping up into unexpected performance arenas to share their talents and stories with the community.
The performances can occur any time, any place. Well… not exactly. They're scheduled events, but they really are happening all over town! Whether at the Deer Valley® Snow Park Outdoor Amphitheater, Park Silly Sunday Market, Miner's Plaza, or a well-respected gallery in town, these concerts showcase all of the elements of Park City we love. We knew there's no better way to thank our favorite summer home than by bringing music to you.
These concerts provide the perfect opportunity for our skilled musicians to showcase their talents in a casual setting. No need to change into your finest attire–just come as you are! Organizations such as the Park Silly Sunday Market and Mountain Town Music have invited members of our orchestra to perform in events occurring throughout Park City, allowing us to connect with the community in a way unlike any other.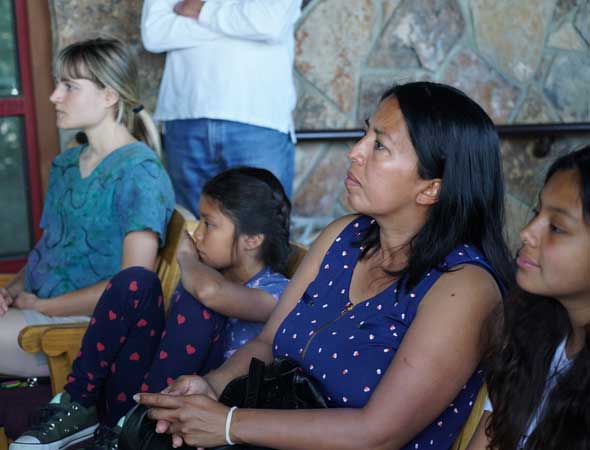 Our pop-up concerts are so much more than musical performances; they're opportunities to get to know the musicians of the Utah Symphony in a personal way! It may be difficult to access your favorite musician in an ensemble of nearly 100 performers, but in a community-driven setting like the ones our orchestra members will perform in, they share great stories about their careers as musicians, their music styles, their instruments, how they came to the Utah Symphony–you'll hear it all! Don't be afraid to talk to your favorite musician either. Much like your favorite rock star, these performers love their fans! If your dream is to get the autograph of your favorite Utah Symphony musician, chances are they just can't wait to give it to you.
Want to experience the fun for yourself? In an upcoming concert, Utah Trombone Authority, which features Utah Symphony trombonists Mark Davidson, Sam Elliot, and Graeme Mutchler, will perform an array of jazzy tunes in collaboration with Park Silly Sunday Market, a community favorite for 13 years.
If you find yourself leaning towards the classical side of things, you're in luck! Several of our community concerts will have an aura of casual refinement perfectly in tune with the Park City lifestyle. For example, a trio of Utah Symphony musicians including Principal Second violinist Claude Halter, Acting Associate Principal violist Elizabeth Beilman, and flutist Caitlyn Valovick Moore will perform Beethoven Serenade in D Major inside of the beautiful Gallery MAR. These paid events provide not only a concert with your favorite symphony musicians, but a look inside the galleries on Main Street that define local life in Park City.
Did you miss out on the last four concerts? In total there are seven remaining "pop-up concerts" for you and your loved ones to enjoy through the duration of the Deer Valley® Music Festival! In addition to the artists previously mentioned, other Utah Symphony musicians include Principal Trumpet Travis Peterson, Associate Concertmaster violinist Kathryn Eberle, oboist Lissa Stolz, bassoonist Jennifer Rhodes, and violinist Lynn Rosen. Each musician has a unique, personal story to share as they perform their favorite musical pieces for the community.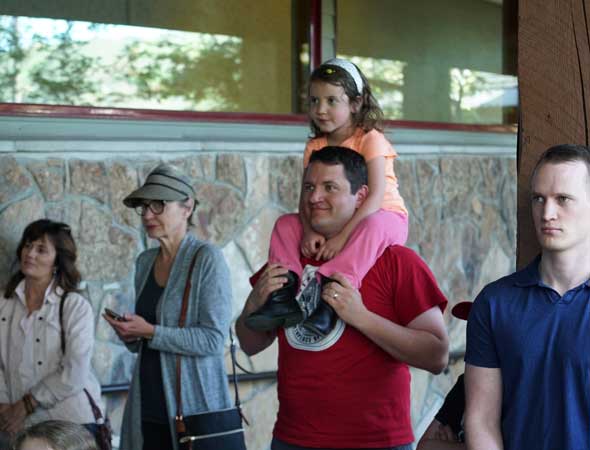 For the full schedule of community "pop up" events that run alongside the 19 main stage and chamber concerts of the Deer Valley Music Festival, click here.
Tags