08 Aug 2018
Q&A

Rachel Potter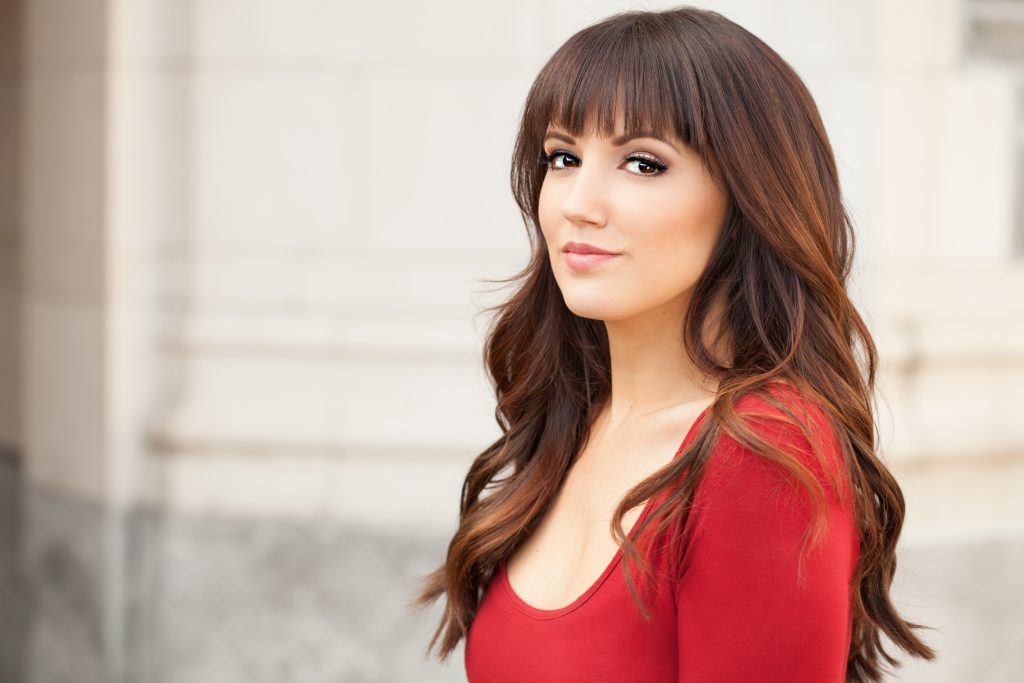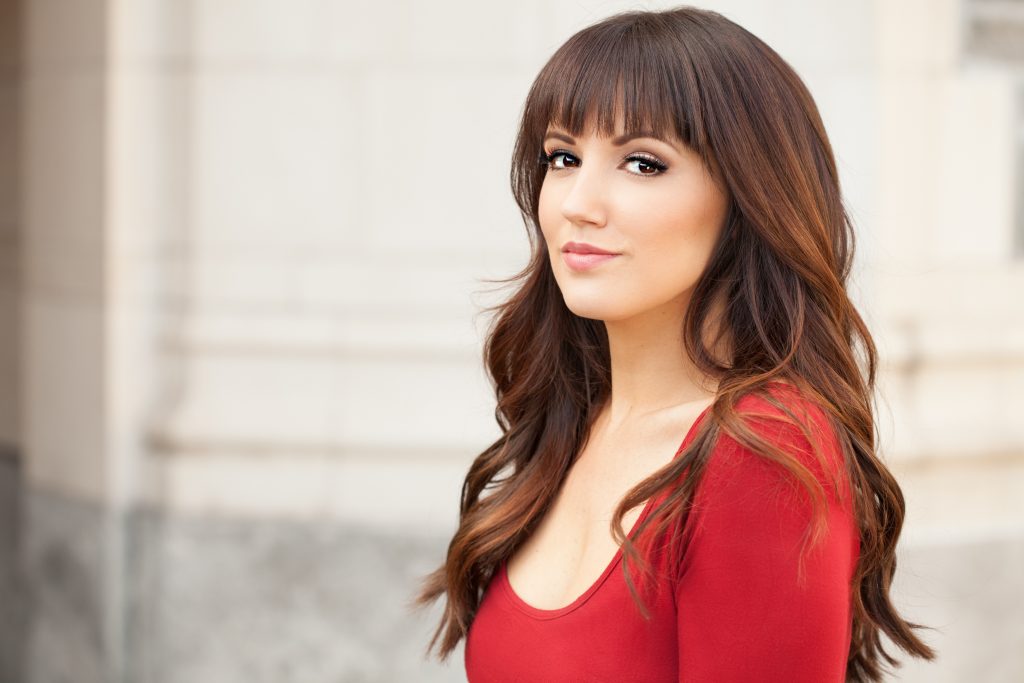 Are you as excited as we are for the Deer Valley® Music Festival? This year we're starting off in fiery fashion with Patriotic Celebration starring Rachel Potter. Our guest artist is an actress, singer, and songwriter who has been everywhere from Broadway to The X Factor, and now she's coming to the mountains of Deer Valley. We asked her a few questions about the upcoming concert, and this is what she had to say:
What do you do to keep your life balanced on the road?
I have a toddler who is 1 1/2 years old named Jude, so I try to look at going out on the road as a vacation! Since I don't usually travel but once a month, I treat it as my opportunity to get to sleep in while my husband takes the lead at home. I try to eat as healthy as I can when I am traveling, and on occasion, get a massage and relax. FaceTime is a lifesaver so that my family and I don't miss each other too much. I love to visit the local favorites whenever I am in a new city and make the most of my time away from home.
What are some of your favorite patriotic songs and why?
I absolutely love Ray Charle's version of America the Beautiful, and we just so happen to be doing it at the concert! It was in the film The Sandlot, (which I recently learned was filmed in Salt Lake City!) and I love that movie. I was a kid when it came out, and I would guess where I heard it for the first time. That song, for me, is very nostalgic, and he sings it with such passion. I hope I can do it justice this weekend!
I also am very partial to Lee Greenwood's God Bless the USA. It's such a powerful song – whenever I have performed it live, or seen it done live, it always brings people to their feet. It's a lovely tribute to the freedom we all share and reminds us of the sacrifice our military men and women make for us daily.
What are your family's 4th of July traditions?
When I was growing up, we usually spent our 4th of July in Alabama with my mom's family. It was probably a similar story to most small-town Americans… we would go to a park with the rest of the town, eat hot dogs, listen to patriotic songs, and watch a fireworks show. Even after seeing the fireworks show in NYC, Nashville and even Disney World (which are all amazing, by the way), I still look on my summers in Alabama most fondly. And of course, they blasted Sweet Home Alabama every year!
You initially got your degree in public relations and advertising—what drew you to start a singing career instead?
Actually, it was more the other way around. I began my recording artist career at 15 and had been performing professionally at Disney World for 2 years by the time I chose that major. I was considering musical theater but felt it would be wise to get a degree I could fall back on. Luckily, I have not had to use it yet!
What TV series are you obsessed with right now?
I am currently watching Ken Burns documentary on The Vietnam War. My stepdad suffers from severe PTSD, having served in Vietnam at only 18 years old. My husband and I wanted to familiarize ourselves with the war so that we could be more sympathetic to all that he went through. He holds a Purple Heart from the army.
What's your dream musical theater role and why?
I would absolutely love to have the chance to play Elphaba in Wicked. I have already had the tremendous honor to play Glinda, but it would be a dream come true to get to check that role off my bucket list, and be one of the only women to ever play both parts!
Did you love this? Get your tickets for Patriotic Celebration starring Rachel Potter here.