08 Aug 2018
Q&A

Edwin Outwater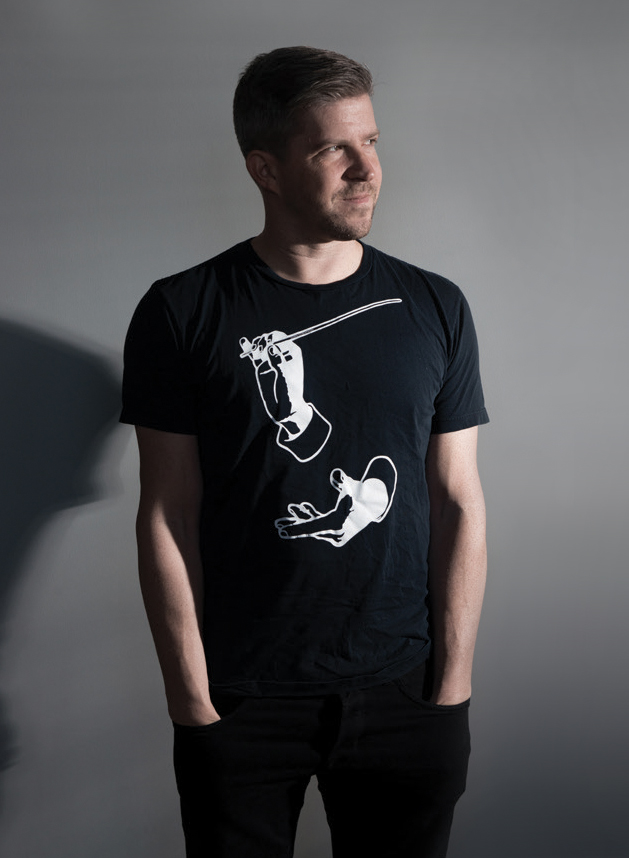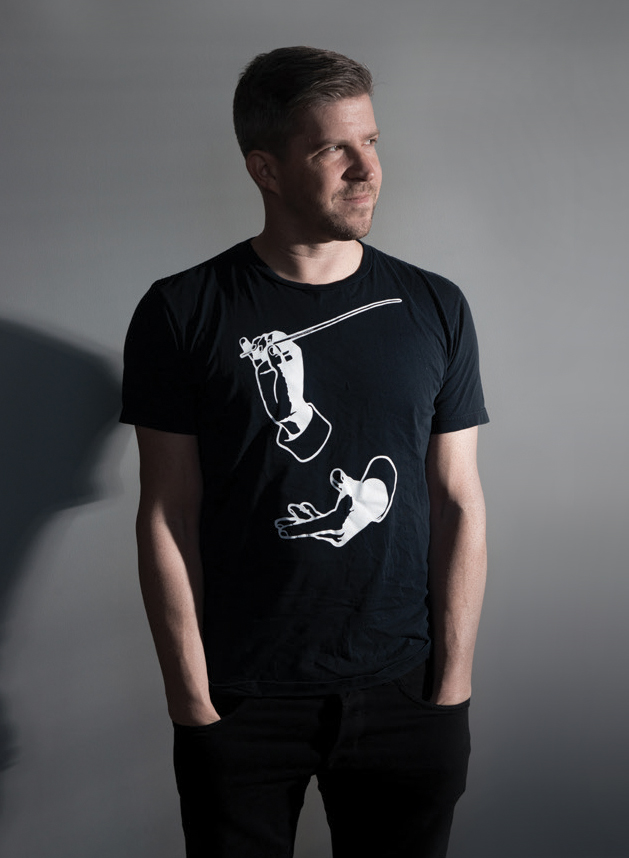 If you're headed to the Deer Valley® Music Festival from July 27 to August 4th, you're in for a treat! Edwin Outwater will be conducting these shows, and they will be nothing short of amazing. We talked to Outwater about his philosophies on music festivals and what he'd do if he was given a big bag filled with poetry.
What's your philosophy when it comes to music education and community outreach?

I think carefully about what the word "outreach" means, and find good guiding principles there. When I'm reaching out to someone, I'm thinking about what they might want or need specifically and how I can help them.
In terms of music, I think everyone is in need of uplift and inspiration and that's what I think we musicians do best. If we can connect with someone or a group of people and make them feel better about themselves and the world around them through music, then we've done something important. If they're bored or think the experience they're having is just OK, then we need to think more carefully about what we're doing.
I also think there are plenty of people who could use music and inspiration in their lives we don't reach out to enough. These are often people with the least access: people with language/culture barriers, people are too sick to leave their home, people who think they don't belong, or can't afford a regular concert. So I think it's always good to ask, "Who among us needs the most uplift and inspiration?"
What's your favorite place you've ever traveled to?
Well, I'm writing this blog to you from Japan, which really has become one of my favorite places. The orchestras are always fantastic and I love the exchange of cultures that happens. I think the orchestras really appreciate what they learn when I work with them on, say, the music of Leonard Bernstein. Most Japanese musicians are trained in Europe but they also love American music and are dying to know more about the idiom (swing, groove, blues) when I work with them. In the meantime, I learn a tremendous amount about Japanese culture which is so rich and complex. I always feel my sense of taste and aesthetics is a little deeper and more refined when I return from a trip to Japan.
What are you most excited about for your two weekends of concerts in Park City?
This is my first time in many years conducting in Deer Valley, and I'm excited to see how it has developed. I know the orchestra is sounding fantastic, and you have a huge and loyal audience for these concerts. I'm looking forward to being a part of this energy and learning more about it. Also, I love the outdoors so will be hiking, biking and moving around in any spare moments!
How would you describe your style as a conductor?
As a conductor, I think I always try to find that pivot point where the music takes off and has a life of its own. It's like that feeling in surfing or skiing when gravity takes over and you start to really flow. It's quite a refined skill, but after many years now I'm getting good at setting these things in motion.
I also think I'm a conductor who is very aware of his audience. I love to speak from the stage, and with just a few words connect the audience to what's really going on with the music. I want the audience to feel like they're part of what's happening, not just passive observers.
You're stuck on a desert island and you can only bring three books with you—what are they?
Great question, but I think I would just bring a large duffle bag of poetry instead. I think it would last the longest and be the most inspiring to me in the long term. There are so many great poets from the past and present to choose from, so it would be a mix of voices: old and new, male and female, from all walks of life. As my favorite English teacher said once to me, "I always want to be learning about someone else's story besides my own!"
Here are a few voices that would be "in the bag:" Andrew Marvell, Shakespeare, Alexander Pope, Walt Whitman, Emily Dickinson, Stevie Smith, Elizabeth Bishop, C.P. Cavafy, Wallace Stevens, Seamus Heaney, Lydia Davis, Langston Hughes, Frederick Seidel, Gwendolyn Brooks, John Ashberry, Ann Carson, Frank Bidart, Morgan Parker, and more. I'd also throw in some Ursula K. Le Guin because she writes in a poetic style and is wise and wonderful.
If you could program a dream music festival, what would you do and why?

I have lots of ideas! I'd love to see major pop/rock/hip-hop artists who have never worked with orchestras before collaborate with some of the country's greatest arrangers and orchestrators. They'd work together to create all-new sets that will be heard for the first time at the festival. I'd like to do a semi-staged theatrical production (a big musical). I'd like to see major classical masterworks like Beethoven's 9th or Carmina Burana happen on the main stage.
On the smaller, more intimate end, I'd like to see a series of salons that combine music with food, wine, literature, science, nature, yoga, and other things. I'd also like to create an experience that melds music with nature itself … a sunrise hike to a lake with music when you arrive, for instance, or a forest walk, with different musical experiences at different points along the way. I think the festival could build a really dynamic culture that celebrates experiences of music, delight, discovery, and generosity.
These are shows you won't want to miss. See the full lineup and get tickets here.
Tags