08 Aug 2018
How to DVMF

4 ways to get the most out of the Deer Valley® Music Festival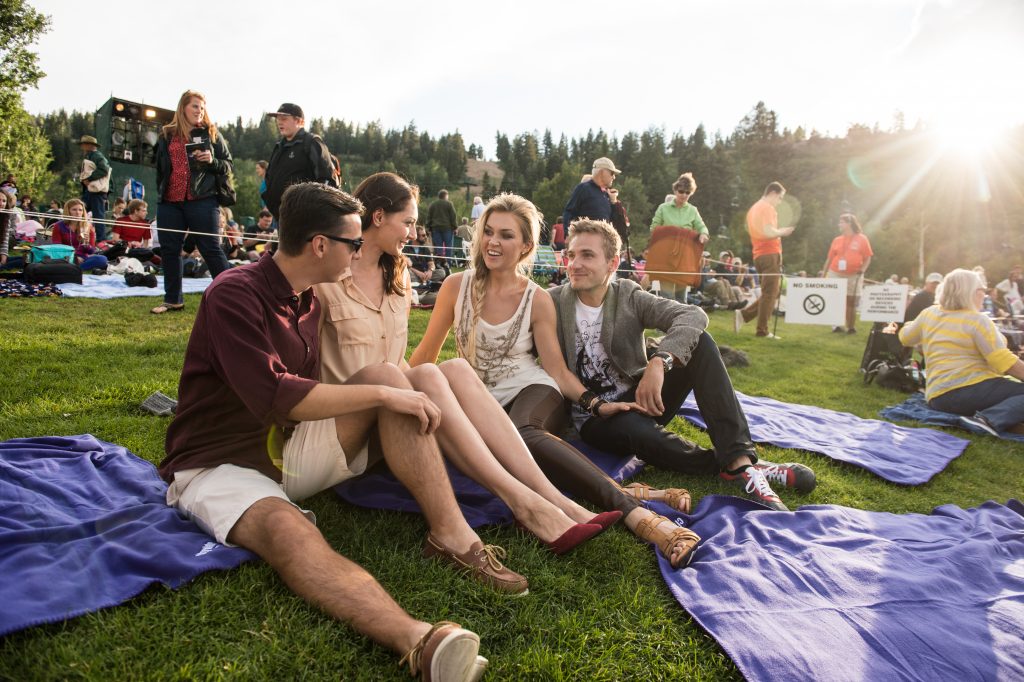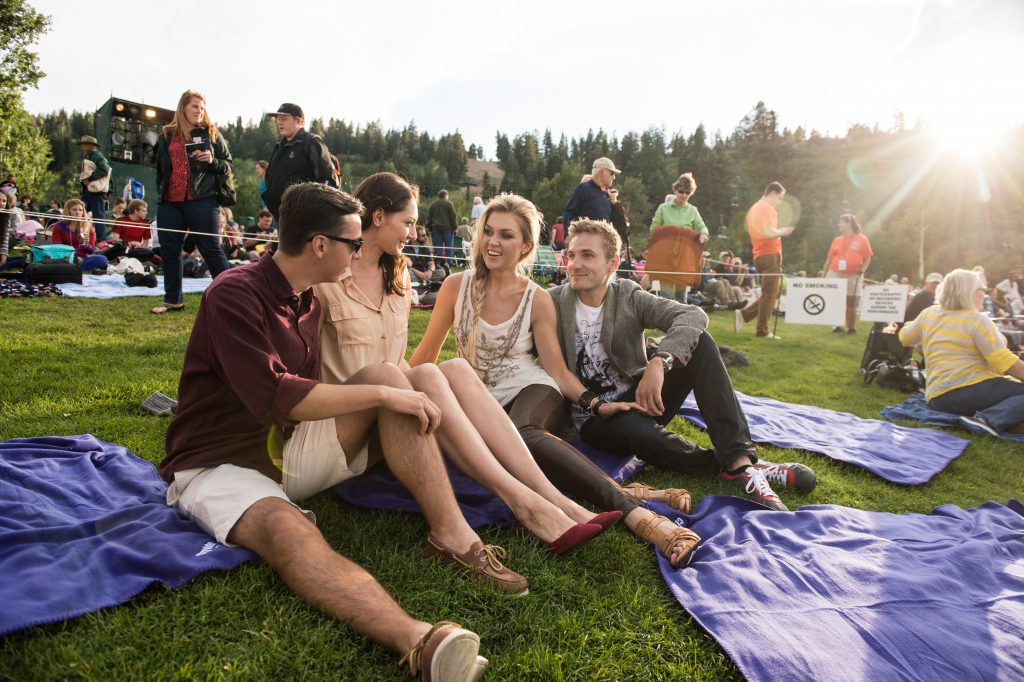 It's just not summer unless you make some unforgettable memories! The Deer Valley® Music Festival (or "DVMF") always has amazing concerts, but it's not just about the music—it's about the experience of escaping into the music.
Here are some ways to have a memorable DVMF escape this year:
#1 Prepare for the venue.
What could be more enjoyable than listening to live music in the open air? An outdoor venue certainly has its perks, and summers in Park City are usually nice, but you'll still want to prepare for the venue.
The venue is at the Deer Valley Resort, and most of the seating is general admission. This means you'll be sitting on a big hill that is usually used for skiing during the winter. To make yourself more comfortable, wear a good pair of walking shoes and bring a blanket or a short camping chair (no higher than 9" off the ground). Keep in mind that Park City gets chilly at night, so make sure to bring a blanket or a jacket.
Parking is free at the venue, but usually, traffic is heavy and parking is tight during the summer. Consider carpooling if you plan to meet with friends. You can learn more about the venue in our FAQ section.
#2 Pack a picnic.
What's the best part about being at an outdoor venue? You get to bring your own snacks! With all the great options from local artisans, you're sure to find all sorts of goodies to put in your picnic basket.
Of course, if you're on the go, food and drinks are available at the concession stand in the venue, and you can even order a gourmet picnic bag from Deer Valley Resort.
#3 Plan a staycation.
If you're not a Park City native, why not make a weekend of it? Park City is filled with fun things to do. From the Olympic Park to historic Main Street, or from scenic hikes to the Park Silly Sunday Market, you can make an entire mini-vacation out of your weekend.
Not sure where to stay? We've got you covered. Thanks to our friends at Stay Park City, you can make reservations online here with any of our preferred lodging partners. Take a dip in Montage's serene outdoor pool, stay close to the venue with lodging at Deer Valley Resort, enjoy Sunday brunch at Stein Eriksen Lodge, or treat yourself to a spa day at St. Regis. With five-star accommodations, you can't go wrong!
#4 Make some memories!
You'll want to have a reminder of all the great memories you make at the festival! Don't forget to bring a camera or snap some pictures with your phone. We'd love to see all the fun you're having, so please upload your photos to Facebook, Instagram, or Twitter and tag us @utahsymphony and hashtag us with #DVMF.
Now that you are ready to come to the festival, which concerts are you coming to? See the full lineup here.