08 Aug 2018
Backstage at the Deer Valley® Music Festival

The volunteers that make it all possible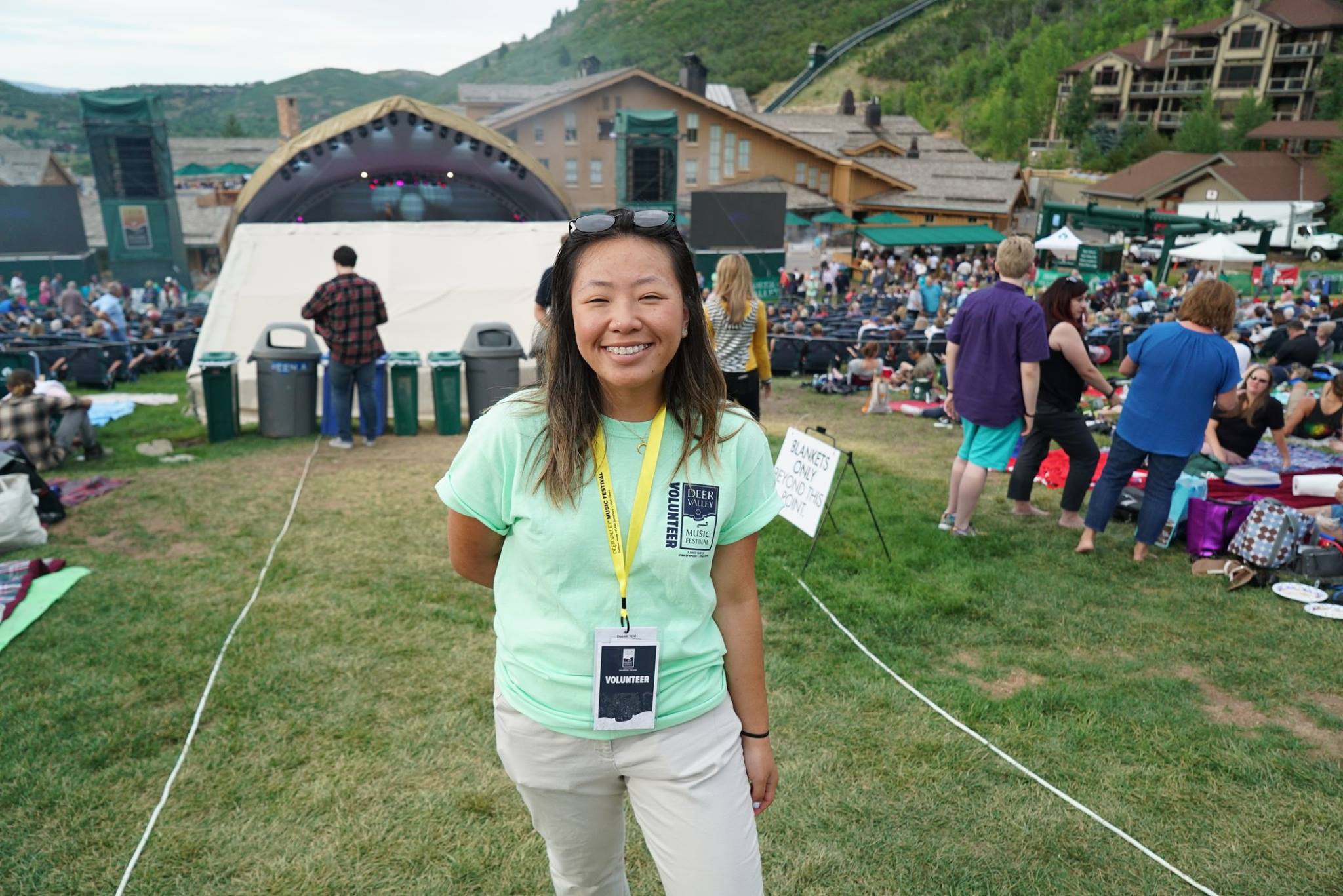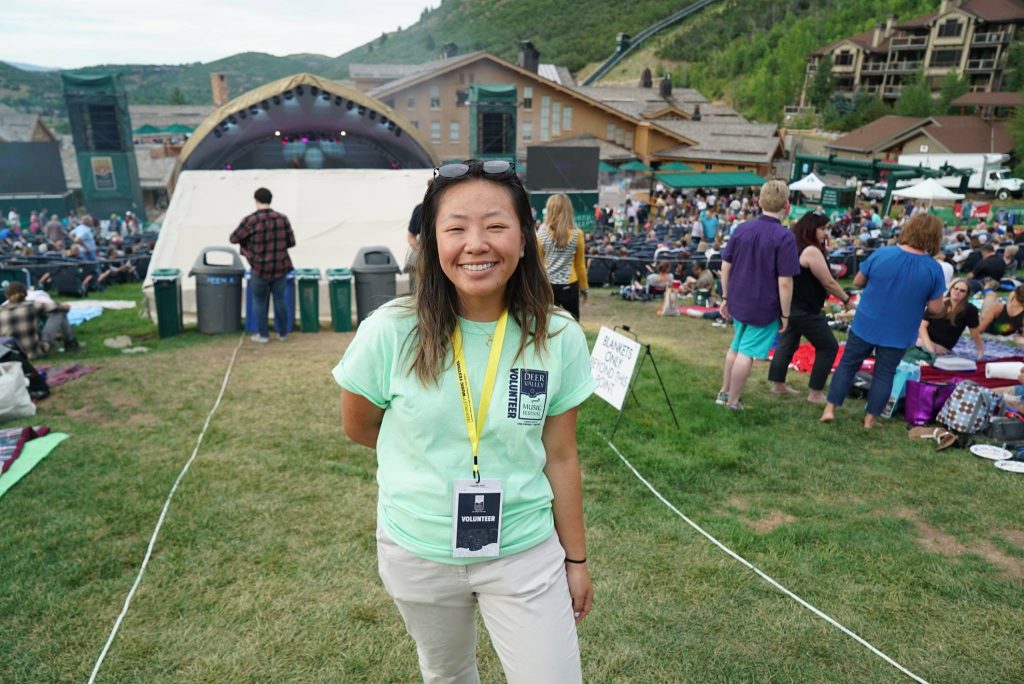 Do you love the arts, and are you looking for a fun way to help the community? The Utah Symphony's volunteer program is the perfect place to see world-class talent for free and spend your time helping others!
Utah Symphony | Utah Opera is a non-profit company. Because of this, we rely on volunteers to help us run all of our concerts and shows. I went backstage at the Deer Valley® Music Festival to see the amazing volunteers in action and ask them some questions about their experience.
My first stop backstage was to talk with the person in charge of the volunteers, Melissa Robison. She has worked as the Front of House Director at the Utah Symphony for 10 years, and she runs the volunteer program. She said each performance has about 100 volunteers assisting the staff and patrons. Many volunteers help at more than one performance, so the total number of volunteers every summer averages out to be approximately 600 people giving a combined estimate of 8,500 service hours.
One of those many volunteers is Arlem Hale. He has been volunteering with Utah Symphony | Utah Opera for over eight years. He enjoys volunteering at the festival because of the wonderful people he meets up in the clean mountain air. His favorite memory at the festival is when he met and shook hands with Country Music Hall of Fame inductee Kenny Rogers. He says the volunteers are vital because "The Utah Symphony could not pull this off without us." He has made lasting friendships with the other volunteers and symphony musicians and considers them all to be family.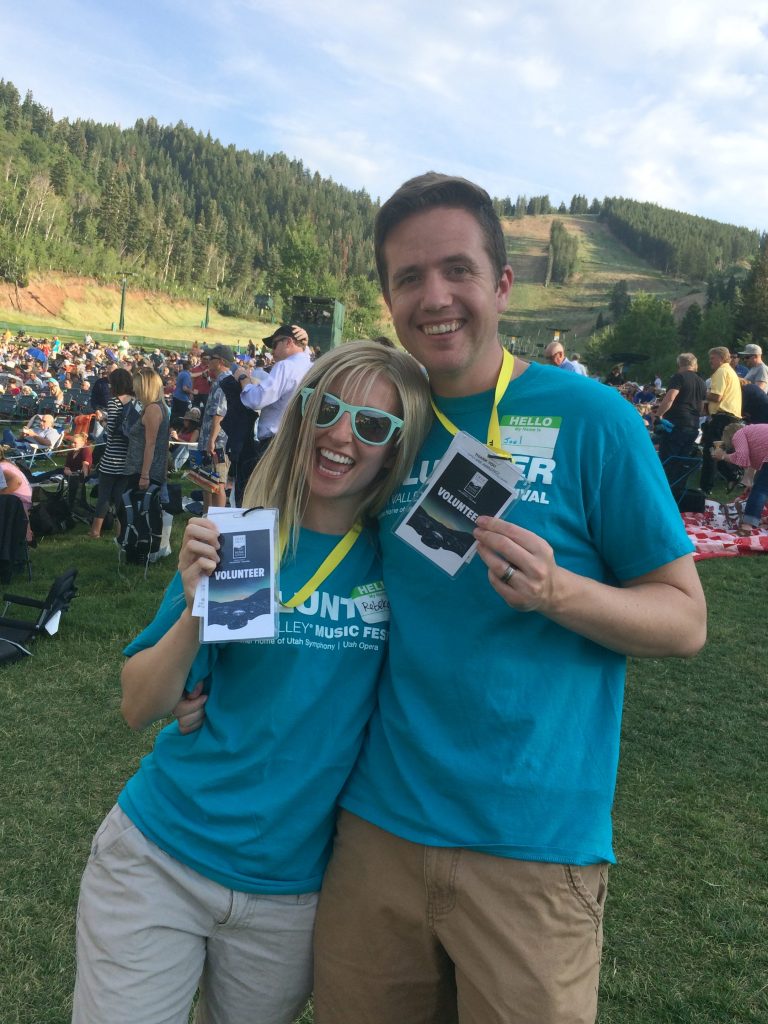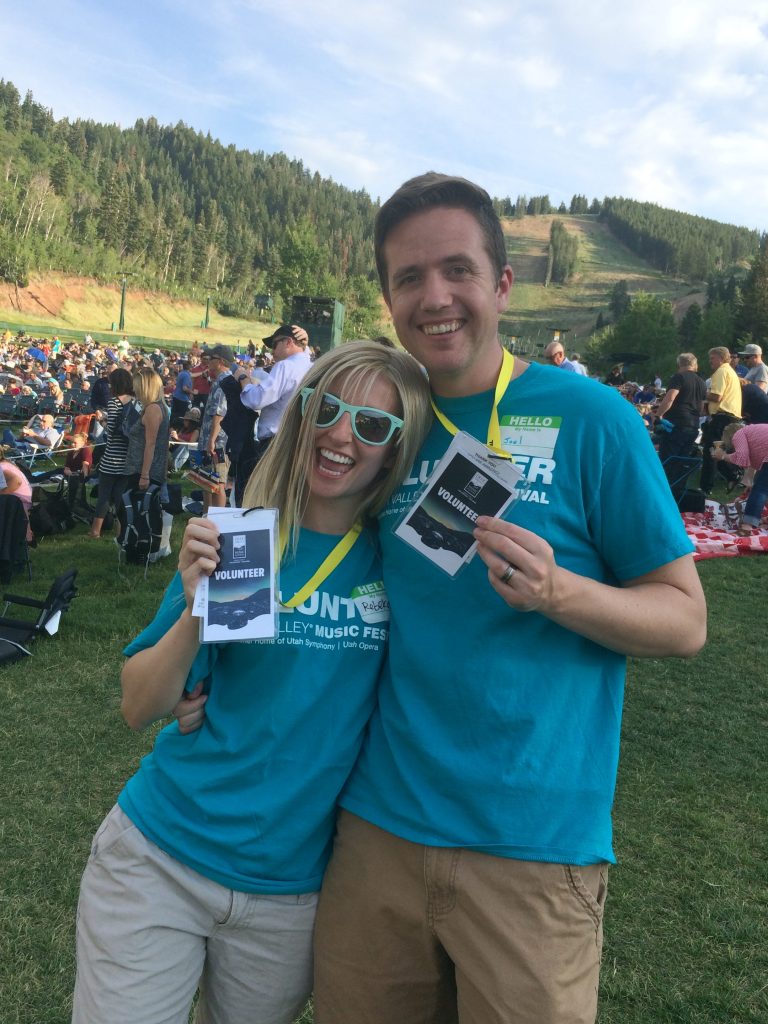 I also met a married couple who volunteer together at the festival. Rebekah and Joel Hopper have been married for just over a year and have been volunteering at the festival together for the past two years. Rebekah volunteered with the symphony prior to meeting her husband, and once they met, he joined her and the tradition has continued ever since. They are both music lovers and enjoy supporting the arts through service. Joel said, "Volunteering is a great way to spend the summer and have fun, free date nights."
Besides getting to watch the concert, volunteers are also given ticket vouchers to use at future concerts during the year. Many of the summer volunteers use their vouchers to attend performances during the fall, like the upcoming opera production of "Romeo & Juliet."
After talking with the Hoppers, I was scanning the crowd and noticed three kids with walkie-talkies and volunteer vests. Melissa introduced them and said they were the junior interns. All around the age of 15-16, they spend their summer attending the concerts and keeping morale high between the volunteers. They run snacks and drinks to the volunteers and make sure everyone is having a fun time.
The junior interns are chosen by Melissa and get a great service experience to put on college applications. This excited group of young people mentioned that their favorite parts were helping everyone, goofing off during their free time, and getting to watch the concerts. Each said their families volunteer with them and that they love helping run the concerts.\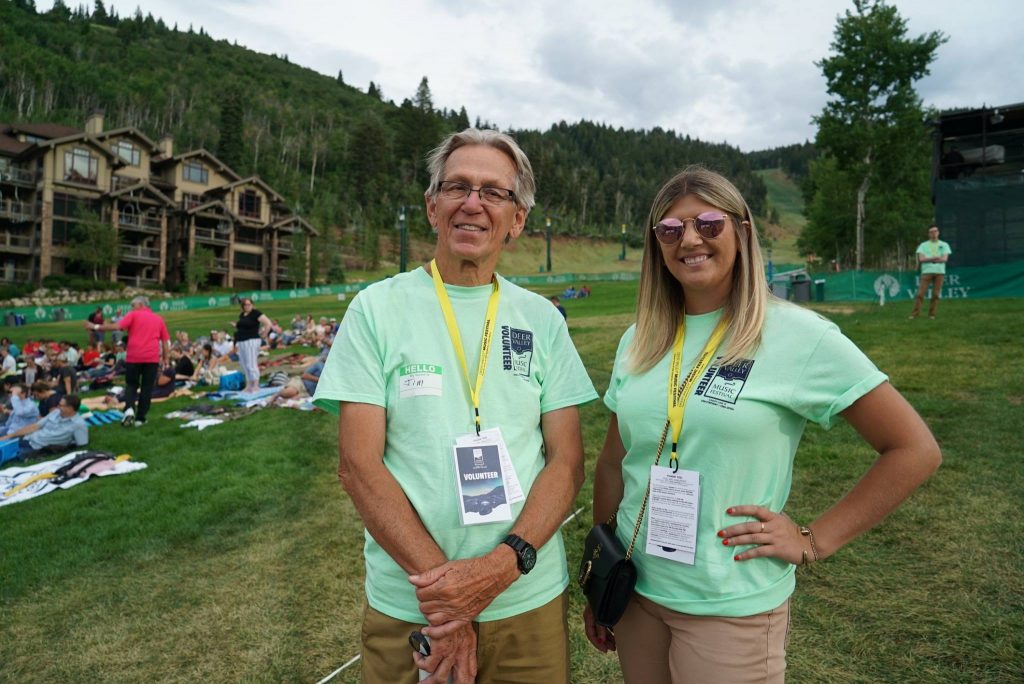 During my tour backstage, I was excited to see many different people and ages volunteering. Everyone was so friendly and the volunteers were all happy to help in any way. Melissa said, "We are one big family and have a blast working together. I have never laughed so hard or enjoyed a concert so much as I have with this amazing group of volunteers. We love adding family members every year, and we would love to have more join us!"
Volunteering with Utah Symphony | Utah Opera creates the opportunity to build lasting friendships, support the arts and attend concerts for free. For more information on how to get involved visit our website here.  
The author, Shaundra Rushton, is a summer intern in the marketing department at Utah Symphony | Utah Opera. She is studying at Weber State University, and will soon graduate with her bachelor's degree in communication. She is a singer, instrumentalist, writer, and loving wife to her also musically inclined husband.