25 Jun 2017
What to pack in your Deer Valley® Music Festival picnic basket
by Kathleen Sykes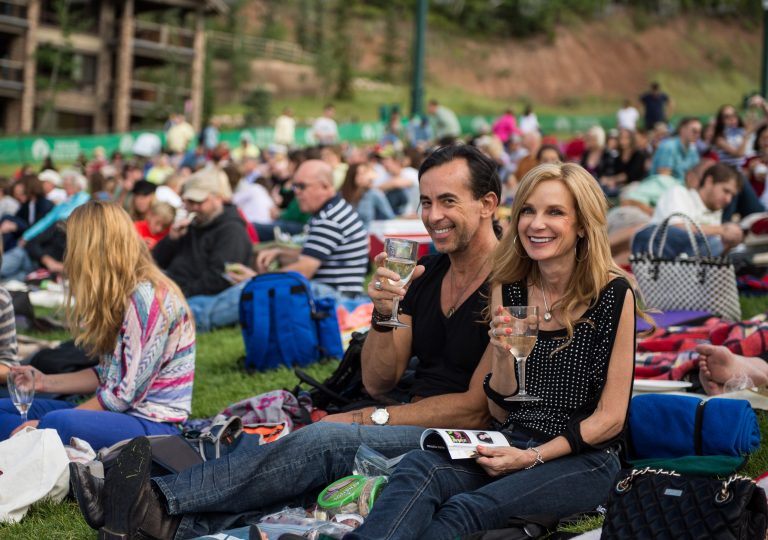 This summer will be filled with sun, songs, and snacks for us! One of the best parts of the Deer Valley® Music Festival is enjoying tasty snacks while listening to live music. Do you know what you're going to put in your picnic basket? If not, we've got you covered. Here are our top picks for local purveyors who pack some punch to whet your festival foodie appetite.
Cremenelli Fine Meats
Creminelli family legend alleges that they've been crafting meats in Italy since before the 1800s, but it was Master Artisan owner and founder Cristiano Creminelli who brought that age-old tradition to Utah. With that kind of history and dedication to their craft, you'd better believe that their artisanal charcuterie products are good! They have great on-the-go options which will fit perfectly in your DVMF picnic basket.
Beehive Cheese Co.
If you're looking for the perfect thing to pair with your meat plate, Beehive Cheese Co. has just the thing for you. Since 2005, brothers-in-law Tim Welsh and Pat Ford have perfected unique, award-winning offerings like the Barely Buzzed which is hand rubbed with espresso and lavender, and the Hatch Chile with a sweet spicy kick, all made in their Northern Utah facility.
Red Bicycle Breadworks
You can't have a meat and cheese plate without good bread to go with it. Since you're already in Park City for the Deer Valley Music Festival, stop by The Market for their "crack bread" that has a buttered popcorn flavor from olive oil and sea salt.
The Chocolate Conspiracy
Top your basket off with a little dessert! The Chocolate Conspiracy offers sweet treats for the true chocolate enthusiast. Load up on candy bars, truffles and more.
Garwood's Ginger Beer
If you're feeling adventurous, wash down your concert snacks with local Salt Lake-produced Garwood's Ginger Beer. They are a "symphony in a bottle" according to the owners, so it's a perfect pairing for your concert experience. You can buy these tart, non-alcoholic drinks at places all over the valley like Liberty Heights Fresh, The Hive Winery, and Harmons.
Now that you have your snacks planned, which concerts are you going to?
Tags