Rodrigo y Gabriela – Mettavolution Tour
This is an event page for a performance that has passed. Please visit our calendar to view upcoming performances.
Venue
Snow Park Outdoor Amphitheater
2250 Deer Valley Dr S #501, Park City, UT 84060, USA
Get Directions
OVERVIEW
Five years since their last album, Mexican acoustic rock guitar duo Rodrigo y Gabriela are ready to embark on the next chapter of their remarkable story, with the release of the most ambitious music of their twenty year career together.
Entitled 'Mettavolution', the white-hot new album brings together Rod and Gab's shimmering, hummingbird flourishes and extraordinary engine room rhythm section, laser focused on melody, energy and beat. There is not an ounce of excess baggage on the fresh, dynamic tunes that Rod and Gab present here, which blend metal, jazz and Hispanic roots music in their own unique, unmistakable style.
Through relentless touring and terrific word-of-mouth support, Rodrigo y Gabriela have established themselves as an in-demand live act, particularly in America, where they sold out the Hollywood Bowl (two nights) and the Red Rocks Amphitheatre as recently as summer 2018. They have also sold out multiple nights at the Royal Albert Hall in London, Le Zenith in Paris and Radio City Music Hall in New York, not to mention venues in Australia, Japan and Europe. They are recognized by their fans and critics alike as being one of the top live touring acts in the world.
Note: The Utah Symphony does not perform on this concert.
Tickets include a bundled album: Every pair of tickets for this concert includes a CD copy of Rodrigo y Gabriela's new album, Mettavolution. You will receive an email with more details about this offer approximately seven days after your purchase.
Sponsors
SPONSORS
Summer Entertainment Sponsor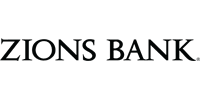 Official Vehicle of the 2019 Utah Symphony Summer Festival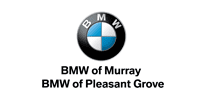 Concert Sponsor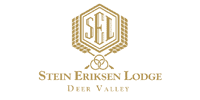 Media Sponsor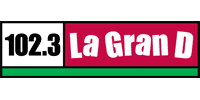 Additional Info
ADDITIONAL INFORMATION
Outside food & drink is permitted. We recommend arriving early to picnic on the lawn prior to the concert. Concessions, including options from the grill and beverages, are for sale at the venue. Gourmet picnic baskets may be ordered in advance through Deer Valley.
Gates open approximately at 5:30 PM to the public. Arrive early for best seating options as the venue fills up quickly for most performances. The venue is a ski hill and may be difficult for some patrons to walk up. There are a few sections with limited views due to grading. Volunteers can point out the best seating locations available. Tarps are not permitted on the hill in order to protect the grass.
Chairs are provided in the reserved and accessible seating sections. Outside chairs can be brought in and used on the west side of the General Admission section, but must be low chairs that are no higher than 9" from the ground. A limited number of chairs are available to rent at the venue. These will sell out early for popular performances.
Approximate performance time is 2 hours with one 20 minute intermission.
Prices are subject to change and increase $5 on the day of the performance.
Children 3 years of age and under are free in the General Admission section. No ticket is required.
Free parking is available at the venue. Carpooling is strongly recommended to help alleviate traffic congestion. You may need to walk up to 0.5 mile from the parking lot to the venue, but you may utilize the drop off zone in front of the ticket office if you have larger items like coolers. Park City transit is available to pick up and drop off at the venue, if you would like to park further in town and not have to worry about egress traffic.
Temperatures drop significantly when the sun goes down. A blanket or jacket is highly recommended. Temperature projection: Check back on the week of the performance.
CONSTRUCTION NOTICE
Crews are scheduled to return July 21 to finish repaving westbound I-80 from Kimball Junction to Lamb's Canyon. The repaving will take approximately two weeks followed by an additional two weeks of striping and project wrap up.
What to expect during construction:
• Daytime and nighttime work
• Daytime and nighttime lane closures
• Noise, dust and vibration
Drivers can expect partial daytime closures over the next two weeks as crews work to complete the resurfacing. For more information: visit the UDOT website, email renovatei90@utah.gov or call the project hotline 888.528.WORK (9675).